Radio industry will remain relevant, says Astro Radio CEO
Posted on Monday, January 23rd, 2017
---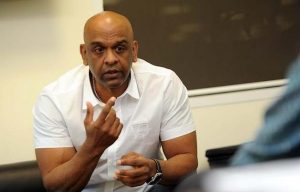 ASTRO Radio Sdn Bhd is confident the radio industry in Malaysia would remain relevant and probably be the "biggest winner", despite the softening of economic conditions.
CEO Datuk Jake Abdullah said when things are soft, people are a bit more cautious about spending — yet radio business is perfectly positioned with high reach, low cost and speedy execution.
"In the last three years, year-on-year we have been growing in terms of radio listeners and the radio advertising (radex) trend.
"We think radio will continue to do well in Malaysia, in particular," he told The Malaysian Reserve in an email reply last Friday.
Jake said the optimism on radio growth is somehow fuelled by traffic jams and more cars on the road with a growing number of young listeners.
The GfK Radio Audience Measurement 2016 survey had previously indicated that 97%, or 19.9 million, people in the Peninsular Malaysia aged 10 years and above spend an average of 15 hours a week tuning in to the radio.
"Based on the strong listenership trends, we have reasons to believe that there is potential for the radio business to grow," he said, adding that radio is doing well is because it is "agile and nimble".
He commented that radio has expanded over the years from being a straight linear medium to a 360-degree model, delivering content in the current digital age.
"Radio engages with our listeners through various interactive platforms that drive talkability and social engagement.
"These platforms enable us to build a community of fans centred on tastemakers, such as our own talent who are household names," he said.
Jake said radio has also aided the company's marketing content by increasing the visibility and viral potential of its offerings, while enabling a truly communal experience.
"This greater engagement and immersion, in turn, enables us greater 360 monetisation potential in terms of radex and sponsorship.
"Over the years, we continue to see growing interest among advertisers; our share of radex stands at 73%," he added.
Jake emphasised that Astro has made extensive research to attract listeners to its radio frequencies.
"We first have to listen to what our listeners want. Today, almost every show on Era FM, Hitz FM and My FM is hosted by local announcers from both Sabah and Sarawak respectively," he said.
Currently, Astro Radio has 15.1 million listeners accumulatively on its nine FM stations.
Under Astro Radio, its frequencies — such as Era FM, Hitz FM, My FM and THR Raaga — continue to solidify their positions as the preferred radio stations in their respective language, while THR Gegar remains unchallenged as the number one station in the East Coast.
On Dec 30, 2016, Astro Malaysia Holdings Bhd through its wholly owned subsidiary Measat Broadcast Network Systems Sdn Bhd had completed its proposed acquisition of a 100% equity stake in Capital FM Sdn Bhd.
In a filing to Bursa Malaysia, Astro said the acquisition was worth RM40.38 million for a cash consideration from Star Media Group Bhd and Star RFM Sdn Bhd — in accordance with the terms of the sale and purchase of shares agreement dated Sept 9, 2016, between the parties.
Astro further noted that Capital FM has become an indirect wholly owned subsidiary of the company.
"The recent acquisition would enable us to expand our share of market and listenership in a competitive industry where radio spectrums and frequencies are increasingly scarce," Jake said.
He stated that the company's experience in brand-building and operational expertise would also reinforce its industry leadership, and provide advertisers with a further diversified proposition.
Meanwhile, Kenanga Research pointed out that the acquisition of the two radio stations would make Astro more attractive to advertisers to cross-sell across its platform, following the enlarged listenership base.
"From Astro's perspective, the acquisition is set to increase its listenership base and result in cost benefits from better economies of scale," it said.
Currently, there are 26 privately owned radio stations in Malaysia — nine of which are owned by Astro, in addition to the recent two new radio stations.
The research house added the inclusion of two new radio stations would increase the company's presence in the privately-held radio station sector from 34.6% to 42.3%.
(Source: The Malaysian Reserve, Jan 9 2017 edition)