Apooo remains on top, seizes grand prize as Super Karoks Kool FM draws to close
Posted on Monday, May 8th, 2017
---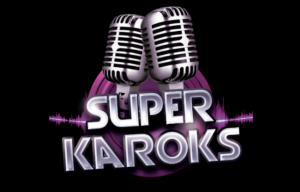 Petaling Jaya, 5 May – The song Putus Terpaksa, sung by Zul 2by2 and Elly Mazlein from the group Apooo, helped them seize the championship of Kool FM's Super Karoks. With this victory, the duo brought home a cash prize of RM30,000 and a trophy. The champion was announced this morning during the PHD Kool segment with AG and Haiza, an event also broadcast live over Kool FM's Facebook page. The announcement was further enhanced by the presence of guest singer Ronnie Husin, who performed six songs acoustically.
Super Karoks contestants battled it out for five weeks, starting 3 April 2017 and ending yesterday morning. Apooo emerged weekly champion twice during week 1 and week 3 of the competition, proving the solid support that the pair received. Gitewlaa consisting of Bob Yusof and Syura Badron claimed the title during week 2 while the title of week 4 champion went to Wow, whose members were Dia Fadila and Haida.
The second season of Super Karoks collected a total of nearly 5,000,000 votes during the week of the finale alone. 76% of the vote went to Apooo, which also made them the overall champion of Super Karoks. Behind them was the group Wow, followed by the guest jury favourite Bedeboom which only made it to third place. Teams Gitewlaa and RG Victory had to make do with fourth and fifth place respectively.
"Alhamdullilah, the second season of Super Karoks has now ended. The reception and participation from our competing artists was incredibly encouraging and beyond our expectations. Their commitment indirectly drew in both their fans and Kool FM listeners to both enjoy themselves with their performances and vote for their favourite groups. With a total of over 7,745,534 votes over 5 weeks, we are grateful that this content has achieved our mission. Even so, we always welcome constructive comments to guide us in improving Super Karoks in future," said Nik Nor Azura, Head of Programming at Kool FM.
Listeners who were unable to catch the winner announcement live via Kool FM's FB Live broadcast can view the broadcast on Kool FM's Facebook account, Kool TV on Youtube, and Kool FM's official webpage at www.koolfm.com.my.