This will give agencies and clients confidence: CRM's Digital Audio Movement
Posted on Monday, August 28th, 2017
---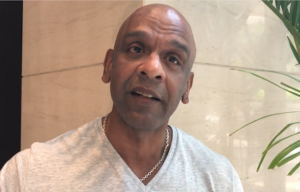 Commercial Radio Malaysia (CRM) is embarking on an industry transformation initiative to establish a singular currency for streaming audio, which will measure streaming music, online radio and podcasts.
Known as the Digital Audio Movement (DAM), its aim is to create and develop a digital audio segment within Malaysia's growing digital advertising ecosystem.
Radio is currently being consumed via a mix of FM and streaming, meaning that there would be listeners who are exclusively streaming.
According to a study conducted by market research company TNS Global on behalf of one of the largest digital music service providers in Malaysia, one out of every five Malaysians with mobile internet access is a streaming user. Approximately 72% of those users are millennials (15 to 34 years old). This is a clear indicator that music streaming is now mainstream and no longer an idea for the future.
The DAM intends to capitalise on this audio streaming trend through the introduction of an industry standard streaming audio currency that includes radio streaming as well as podcasts. The currency is based on the existing framework for digital advertising (display ads, etc), and will be provided by RADIOactive, a company focused on developing and enriching the experience of streaming radio and digital audio in Asia.
The DAM will also address other issues related to the use of digital audio advertising such as improving awareness of the available streaming audio inventory, and encouraging the separation of digital audio advertising expenditure from traditional radio budgets.
In addition to partnering agencies and advertisers about the many advantages of digital audio advertising, the DAM will also tackle the issue of content aggregators, helping its members to reclaim "lost" inventory.
This will allow digital audio to be used to its fullest potential.
"Through the Digital Audio Movement, we have united all players in Malaysia's commercial radio industry, possibly making it the country's the biggest digital audio advertising platform in terms of reach. With this, we hope that radio will be able to "trade" on an even keel in the digital environment and compete directly for digital budgets," said Datuk Jake Abdullah, President of Commercial Radio Malaysia.
He told AsiaRadioToday: "Streaming and handphones are huge but there is no currency for it so the agencies are in limbo, so it's about putting some order into it to give the agencies and clients a bit of confidence and to have a substantiated currency…
"Listening to devices is huge in this part of the world, but our standard way of measuring was through books and surveys, but people are listening on their handphones, so this is a way of showing the market that radio is still alive but just in other devices… The advertising industry was very positive about this initiative."
The interview with Jake Abdullah can be viewed at https://www.youtube.com/watch?v=x6R6ueKFpW8.
(Source: Asia Radio Today)