Commercial radio operators launch new audience measurement system in Malaysia
Posted on Tuesday, March 29th, 2016
---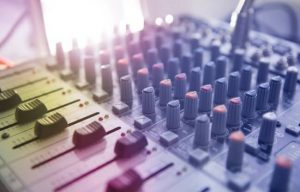 KUALA LUMPUR, 28 March 2016: Commercial Radio Malaysia (CRM), the association of commercial radio operators in Malaysia, has appointed GfK Malaysia as their new research partner to provide advertisers and media buyers in Malaysia more insights into the listening habits of Malaysians.
"Commercial Radio Malaysia is very excited for the industry amidst very interesting times in our current landscape. We believe that radio will continue to grow and be relevant especially leveraging on digital and the strength of our engagement and emotional connection.
"We are certain that this partnership with GfK will continue to make our insights and research more compelling for our other business partners and definitely the industry itself to use and further strengthen our presence among our listeners.
"GfK has a strong track record in radio engagement as recently they have been the official partners in Australia and New Zealand. We are looking forward to working closely with GfK and deliver great results for everyone," said Sathiaseelan Paul Thurai, President of Commercial Radio Malaysia (CRM) and Chief Executive Officer of Media Prima Radio Networks.
Selinna Chin, Managing Director of GfK Malaysia, says, "We are honoured and delighted to be chosen to collaborate with CRM in this inaugural initiative in bringing together players in the radio industry to conduct the Peninsular Radio Measurement study.
"GfK will deliver credible and robust insights to broadcasters, advertisers, media owners and buyers the ability to successfully attract the right audiences.
"We at GfK, being an innovative and technology-based research company, are excited to offer our continuous and optimal support in servicing our country's competitive radio industry."